This company deserves more support!
If you already lost your faith in humanity, then this will surely restore your faith. A furniture company in Houston decided to break their golden rule, from "No Sitting Please" to saving lives of hundreds of people.
A Houston furniture chain has opened its two stores to serve as shelters for families displaced from Hurricane Harvey.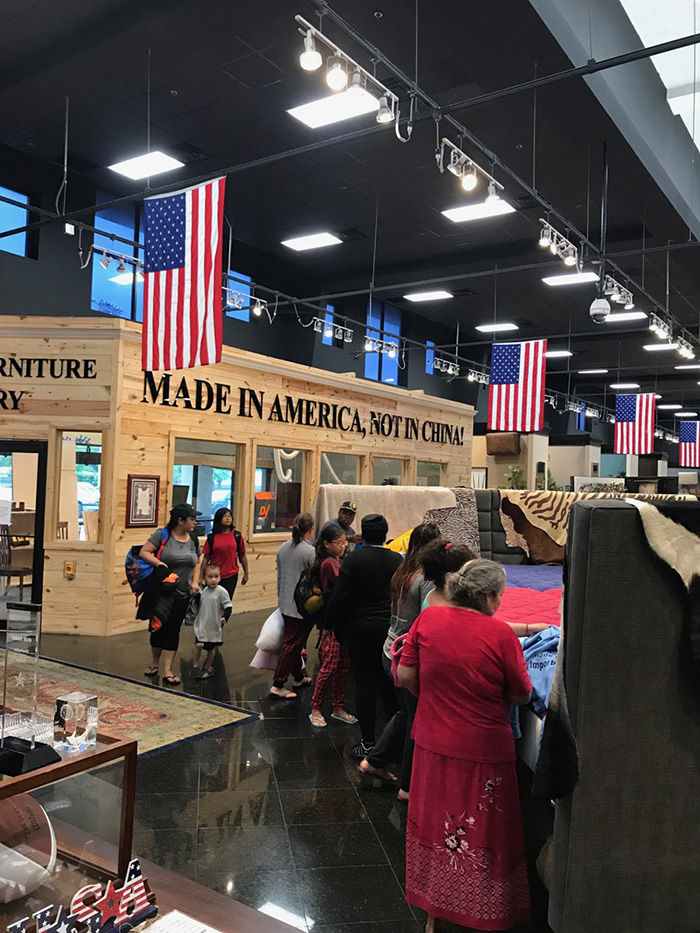 Twitter / Gallery Furniture
Gallery Furniture announced its plan to open the locations as shelters on Facebook over the weekend, noting that the stores had food, beds, and clean restrooms for anyone in need.
Pets are also welcome at the stores, as long as they are kenneled and remain by their owners.
The company even sent out its largest moving truck to pick up stranded residents and bring them back to the store.
Gallery Furniture owner Jim McIngvale told the Houston Chronicle, "We hope to give them some comfort in this incredibly difficult time."
via Sunnyskyz
Maureen Santos
She lets everyone become aware of what is happening to our beloved planet Earth and its inhabitants. She can take you beyond the space and find out how neighbor planets are doing. Moreover, she would open your eyes to the things what makes the Earth suffer including the living species and allow you to decide what you can do to help save the planet and the future generation.