Pizza Hut is making an amazing move!
Hurricane Harvey has left a tremendous impact in Texas last week. People lost their homes and some even lost the lives of their loved ones. As people lost their old lives, Texas' Pizza hut is creating a good memory for the people in Texas.
A Texas Pizza Hut manager is making sure her neighbors do not go hungry during Hurricane Harvey's aftermath.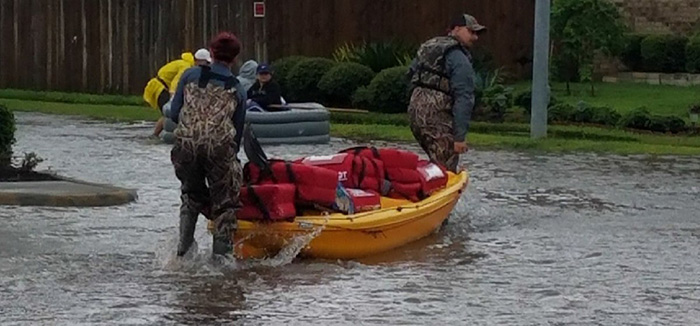 "When I heard there were families in need, I knew we needed to act fast," Shayda Habib, manager at the Pizza Hut in Sugarland, told the local news. "I called my husband and asked him to gather up kayaks and meet me at the restaurant."
With a limited crew, Habib got to work and prepared as many pizzas as possible.
They loaded the pizzas into delivery pouches, then stacked them on kayaks and delivered them to as many flood zone homes as they could.
Habib said she was fortunate to have the resources to be able to serve the community they live in and love.
So far, Habib and her employees were able to get 120 pizzas to stranded residents, and they plan to keep making and deliveries until they run out of ingredients.
via Sunnyskyz
Maureen Santos
She lets everyone become aware of what is happening to our beloved planet Earth and its inhabitants. She can take you beyond the space and find out how neighbor planets are doing. Moreover, she would open your eyes to the things what makes the Earth suffer including the living species and allow you to decide what you can do to help save the planet and the future generation.