How often do you wear your lipstick?
Lipstick are part of every woman's make-up kit. It adds color to a person's personality and physical appearance. But are lipsticks safe for people to use?
According to Statista based on the U.S. Census data and Simmons National Consumer Survey (NHCS), around 133.54 million Americans used lipstick and lip gloss in 2016. Yes, millions of people are using lipstick and lipstick from around the world.
The makeup industry is secretly one of the most corrupt industries in the world, whether you believe it or not. The chemicals women are putting on their faces today are toxic; if you don't believe me see for yourself.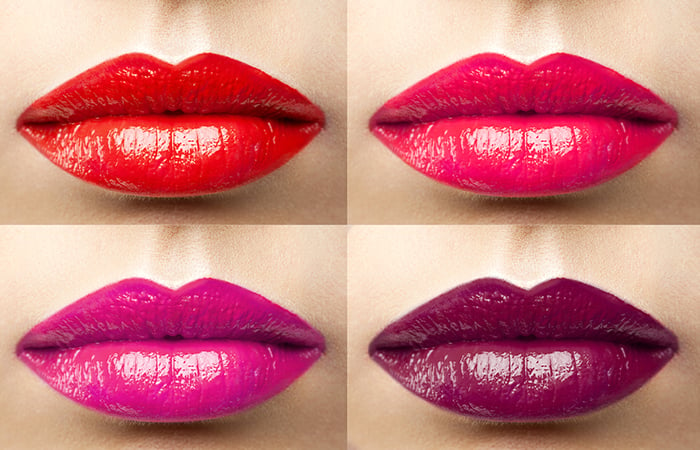 The makeup industry uses some of the most profound carcinogenic chemicals ever known. Lots of lipsticks contain toxic heavy metals in them. Always check the ingredients labels before you purchase your next lipstick. The CEO's of these makeup companies are making billions per year at the expense of your health. Of course, they're not the only ones doing this. Many corporations that control our food and water do the very same thing. It's no wonder cancer is on such a rapid rise.
Were you aware of the fact that the US has little health regulations and no required health testing before their products hit the shelves? This is an open window for the greedy CEO's to save millions of dollars; at the price of your health. They particularly use harmful chemicals in deodorants, foundations, powders, lipsticks, and shampoos. The Environmental Defense Group tested 49 makeup items for their levels of toxic metals. What they found was stunning. In fact, almost all of the most popular makeup brands tested for highly toxic metals. They tested the following.
5 foundations

4 powders

4 concealers

8 lipsticks or glosses

5 blushes or bronzers

7 mascaras

2 eyeliners

14 eye shadows
Around 96% of the makeup products tested contained lead-based ingredients. 90% contained beryllium based ingredients, and 61% contained thallium based ingredients. That's not all either; 51% had cadmium and 20% contained arsenic. It's clear to see that these are not chemicals that belong in makeup products, or anything else that comes in contact with people for that matter.
List of carcinogenic lipstick:
1. (#103c), Stargazer Lipstick
2. (#1005 Red Lizard), NARS Semi-Matte
3.(#410 Volcanic), L'Oreal Colour Riche
4.(#125 Pink Petal), Maybelline Color Sensational
5. (#165 Tickled Pink), L'Oreal Colour Riche
6. (#580 Ruby Remix), CoverGirl Queen Collection Vibrant Hues
7. (#27 Mauvey), Sonia Kashuk Luxury Lip Color
8. (#748 Heroic), L'Oreal Intensely Moisturizing Lipcolor
9. (#025 Warm Brick), CoverGirl Continuous Color
10. (#475 Mauve Me), Maybelline Color Sensation
11. (#009 Fabulous Fig), Revlon Matte
12. (#1009 Funny Face), NARS Semi-Matte
13. (#375 Ripened Red), Revlon ColorStay
14. (#558 Mad for Mauve), Avon Beyond Color
15. (#530 Mauve Amour), L'Oreal Endless
16. (#631 Luminous Pink), Revlon Super Lustrous Peal
17. (Toffee), Burt's Bees Lip Shimmer
18. (#643 Satin Plum), Revlon Super Lustrous Peal
via Awareness Act
Maureen Santos
She lets everyone become aware of what is happening to our beloved planet Earth and its inhabitants. She can take you beyond the space and find out how neighbor planets are doing. Moreover, she would open your eyes to the things what makes the Earth suffer including the living species and allow you to decide what you can do to help save the planet and the future generation.